Marshall, Gerstein & Borun Named a Go-To Law Firm for the Top 500 Companies for Intellectual Property and Litigation
Marshall, Gerstein & Borun LLP has been named a "Go-To Law Firm for the Top 500 Companies" by Corporate Counsel, placing the Firm among "an exclusive group of firms that deliver exceptional work for the Fortune 500." Marshall Gerstein is listed as a "Go-To Law Firm" for work in intellectual property, patent prosecution and litigation for leading clients in the Fortune 500.
"We are honored to receive this distinction again," said Jeffrey S. Sharp, managing partner of Marshall Gerstein. "The recognition of our work for many of the country's largest companies is testament to the value clients place on our attorneys' experience and the intellectual property counsel the Firm provides."
In compiling its 2013 "Go-To Law Firms" list, Corporate Counsel identified law firms based on the release of the Fortune 500 list and public records for their use of outside counsel. Their research is published in a guide distributed to in-house counsel at all Fortune 500 companies, leading business executives and law firms nationwide. The results will be available online at http://top500.law.com/.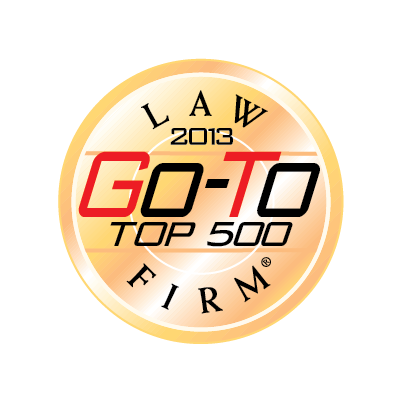 Resources