Marshall, Gerstein & Borun Obtains Dismissal of MUMBO Trademark Cancellation Proceeding
Decision affirms family business' rights in its well-known MUMBO trademark created in the 1950s
When a new start-up business located in Washington D.C. filed a petition to cancel trademark registration for her family business's well-known MUMBO trademark, Select Brands' owner Allison Collins turned to Marshall, Gerstein & Borun LLP for help.
Beginning in 1950, Collins' father, Argia B. Collins, Sr., began making his own style of barbecue sauce to use at several restaurants he owned on the south side of Chicago. He named the sauce MUMBO BBQ sauce, expanded sales of the sauce to grocery stores and restaurants, and first registered the name with the U.S. Patent and Trademark Office in 1958. Mr. Collins was a notable African-American entrepreneur during the civil rights movement and was one of the founding members of Operation Breadbasket in Chicago, an entity formed by Dr. Martin Luther King, Jr. to advocate and promote the sale of products made by black-owned businesses to the general consumer market place.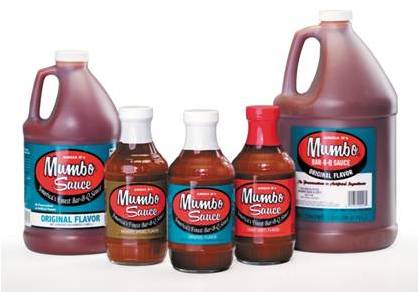 Despite the long and storied history of Select Brands' MUMBO BBQ sauce, and despite an incontestable federal trademark registration issued to the company, a company in Washington D.C. decided to begin selling its own sauce under the MUMBO name. After Select Brands challenged their use of the MUMBO trademark, the company, Capital City Mumbo Sauce, filed a petition with the Trademark Trial and Appeal Board in 2011 to cancel Select Brands' federal registration for MUMBO, alleging that the MUMBO trademark had become a generic name for a type of sauce used in certain Washington D.C. carry-out restaurants.
Resolving a dispute that lasted nearly two years, the Trademark Trial and Appeal Board dismissed the petition for cancellation, finding that Capital City failed to show that the MUMBO trademark had become generic.
"When my father created MUMBO BBQ Sauce more than 60 years ago, he made more than just a product-- he laid the foundation of a family and entrepreneurial legacy," says Collins. "I am grateful for the assistance that Marshall, Gerstein & Borun provided to help me protect that legacy and we will continue to build upon it." Marshall, Gerstein & Borun attorneys Julianne M. Hartzell, Michael R. Graham, and Kate Nuehring represented Select Brands LLC.
Resources