Matthew C. Nielsen In Memoriam 1973–2017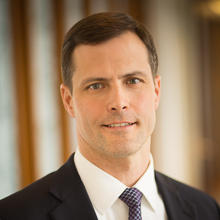 It is with great sadness that we announce the death of our partner Matthew C. Nielsen. Matt passed away peacefully at home surrounded by family, after giving everything he had in his fight against pancreatic cancer. Matt was one of the most dedicated and smartest attorneys we have had the privilege to know. He was a good friend and will be missed dearly.
In lieu of flowers, Matt's family asks that any memorial contributions be made to any of the following organizations with a mission to advance the fight against pancreatic cancer.
Honor Health (where Matt received treatment)
Designation: HonorHealth Research Institute
TGen (a non-profit research institute that has advanced the fight against pancreatic cancer)
Designation: Pancreatic Cancer