Marshall Gerstein Elects Two New Partners
Marshall, Gerstein & Borun LLP today announced the election of Jacqueline (Jacque) J. DeFoe, Ph.D. and Conor S. Hunt to partnership, effective January 1, 2021.
"We are proud to recognize Jacque and Conor for their hard work and advocacy on behalf of our clients, and we are thrilled to elevate them both to partnership," said Jeffrey S. Sharp, managing partner of Marshall Gerstein. "Their understanding of complex IP matters is apparent in their wise counsel and dedication to prosecuting their clients' patents, and we look forward to their continued success."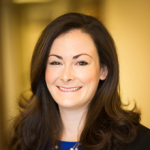 Dr. DeFoe focuses her practice on preparation and prosecution of U.S. and foreign patent applications involving biopharmaceuticals, chemical sciences, and consumer products. She began her legal career at Marshall Gerstein as a technical specialist and, following admission to practice in front of the U.S. Patent and Trademark Office, she became a patent agent. Since graduating law school, Dr. DeFoe has been an associate in the firm's Chemical Sciences practice and has worked with numerous international corporations, start-ups, universities, and non-profit research institutions. She is also a member of The Richard Linn American Inn of Court, an organization whose mission is to foster the principles of professionalism, ethics, and civility in the practice of intellectual property law.
She earned her J.D., cum laude, from Northwestern University School of Law and both a Ph.D. and an M.S. in chemistry from The University of Chicago. She received a B.S. in chemistry from Marquette University, where she graduated magna cum laude. Dr. DeFoe is admitted to practice in Illinois and the U.S. Patent and Trademark Office.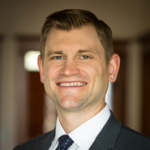 Mr. Hunt focuses his practice on preparation and prosecution of patent applications involving mechanical, electro-mechanical, and software technologies. He counsels clients on domestic and international patent prosecution strategies, patent evaluation, portfolio management, product clearance, and legal opinions. He has worked with a wide range of products and industries and has successfully worked with a client through the entire patent process, from provisional application filing to a successful litigation outcome.
He earned his J.D., magna cum laude, from University of Illinois College of Law and his B.S. in general engineering from University of Illinois. Mr. Hunt is admitted to practice in Illinois, the U.S. Patent and Trademark Office, and U.S. District Court, Northern District of Illinois.