UK Appeals Court Ruled an Artificial Intelligence (AI) Machine Cannot be Listed as an "Inventor" on a Patent Application
September 22, 2021
Marshall Gerstein Insights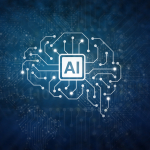 A UK appeals court recently ruled that an artificial intelligence (AI) machine cannot be listed as an "inventor" on a patent application.

The ruling is similar to those of other countries and jurisdictions (including the U.S., China, Japan, and the EPO), finding that an inventor must be "a person" (a human) under current versions of respective patent laws.

Judge Richard Arnold, writing for the majority of the UK Court of Appeals panel, summed it up as follows: "I cannot see any basis in current law for a person to have a legal right to stand in the place of a machine with respect to the right to apply for a patent, because that presupposes that the machine would otherwise have that right, but as noted … machines do not have rights."

The ruling involves the AI inventor dubbed the "Device for the Autonomous Bootingstraiming of Unified Sentience" (commonly referred to as DABUS).
Subscribers may access the Law360 article "AI Can't be Patent Inventor in UK, Court Rules" for further details.
DISCLAIMER: The information contained in this post is for informational purposes only and is not legal advice or a substitute for obtaining legal advice from an attorney. Views expressed are those of the author and are not to be attributed to Marshall, Gerstein & Borun LLP or any of its former, present, or future clients.