Nanotechnology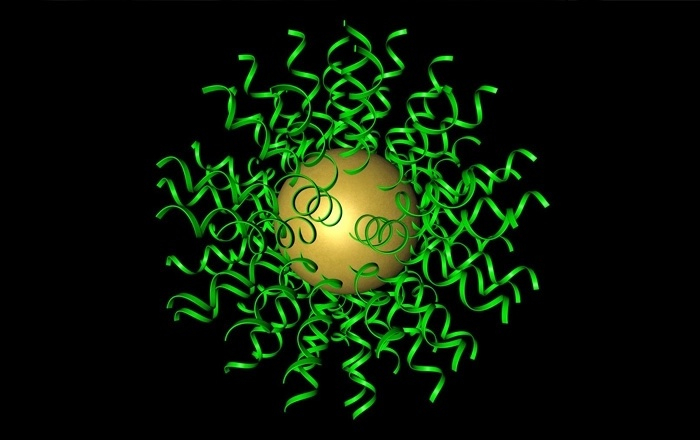 Northwestern University licensed a patent portfolio of technologies from the laboratory of Chad A. Mirkin to launch AuraSense LLC., a biotechnology company founded to pursue the unique therapeutic potential of engineered nanoparticles.
Founded in 1851, Northwestern University is one of the premier U.S. institutions of research and higher learning. In 2010's fiscal year, Northwestern was awarded research grant funding of $557.3 million.
Marshall, Gerstein & Borun LLP has been handling Northwestern's patent portfolio of inventions from Chad Mirkin's laboratory since 2005. Professor Chad Mirkin is recognized as a world leader in the research and application of nanotechnology. Currently, Dr. Mirkin is the most-cited chemist in the world, and he is the most-cited nanomedicine researcher in the world. Among other awards, Professor Mirkin is the first in the Midwest and the 10th in the world to be elected to all three branches of the National Academies, in 2009 he won the prestigious Lemelson-MIT Prize which recognizes outstanding inventors, and is named to the U.S. President's Council of Advisors on Science and Technology. Professor Mirkin is the Director of the International Institute for Nanotechnology.
For more than a year, we led the Northwestern University team in negotiating this portfolio license agreement to launch Professor Mirkin's third start-up company, AuraSense LLC. The company has gone on to license additional inventions from Northwestern and develop the technology. AuraSense plans to develop this nanoparticle technology for transfection of genetic material into cells to regulate protein expression, therapeutics to mimic HDL or "good" cholesterol, and to study and quantify intracellular agents and corresponding phenomena, including genetic and small molecule activity in live cells.